Monday was the last day that I ran. Tuesday through Thursday were devoted to a funeral and I have no excuses for Friday other than sheer laziness, lack of desire, and every growing apathy.
Me too little girl, me too.
So today I was out of reasons not to run. I decided to make it treadmill time because I couldn't possible carry a water bottle and chap stick at the same time as running. I might trip and fall and ruin this delicate face. I do have a modeling career to think of.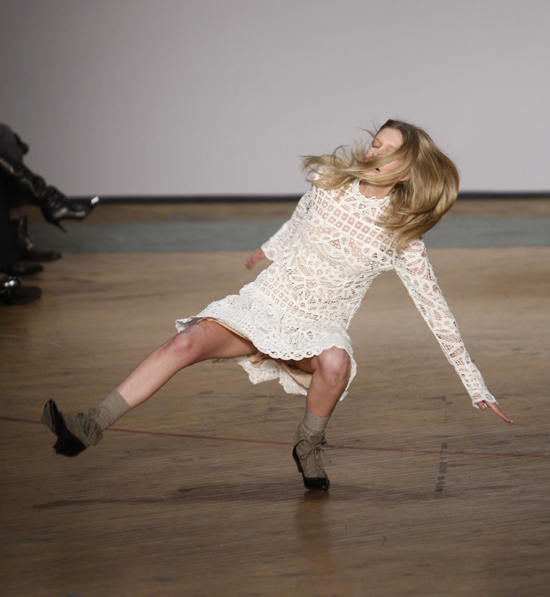 Almost got the money shot! Better luck next time.
I was pretty surprised with myself that I managed to run 4 miles without resting. Now it did take all of 43 minutes to do it, so you know I was moving at the speed of light (or pudding). I also listened to music while running today which I haven't done in awhile and I was surprised at how much better it makes a run for me. I get lost in my own little concert and before I know it 10 minutes have gone by. (Don't worry the shiny is gonna fade off this realization and I will go back to hating running again.) At least its done for the day and I can get on to complaining about other more important things like this.
There was a woman in the locker room who apparently thinks she lives here and can put her crap where ever she wants. There are free lockers to use in our locker room all you have to do is bring a lock and then take your lock and stuff home after working out. But no, lets put our junk in just the position that people will not be able to utilize this bench to put on their shoes or for pity sake take a rest. And let's make sure its sticking all the way out so people will not feel comfortable moving your crap to make room for their backside. At the very least shove it all the way back so people don't have to look at your unmentionables.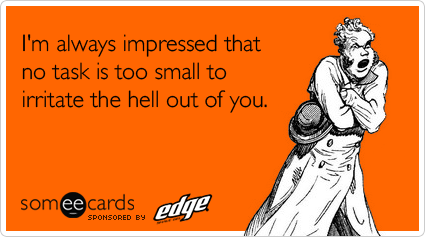 One of my best friends mom's makes wedding cake (she even made mine). And growing up I remember being able to go over to her house on any given day and looking in the fridge at the ginormous bowl of buttercream frosting. We liked to take said frosting and make a sandwich out of two soft chips a hoy cookies. Oh, how delicious, I miss it so much. Well, when I talked to my own personal cake maker at the funeral she said she had a surprise for me and my sister.
She baked us each our own 6 inch round cakes of delight. I'm currently applying for a license to marry mine. She knows me so well, what else can help grief like cake? Nothing, that's what! I really need to live closer to her so that I don't have to drive 2 1/2 hours to get the confectionary treat.
Now excuse me while I go polish off the rest of the cake before my children or husband sniff it out and steal it.